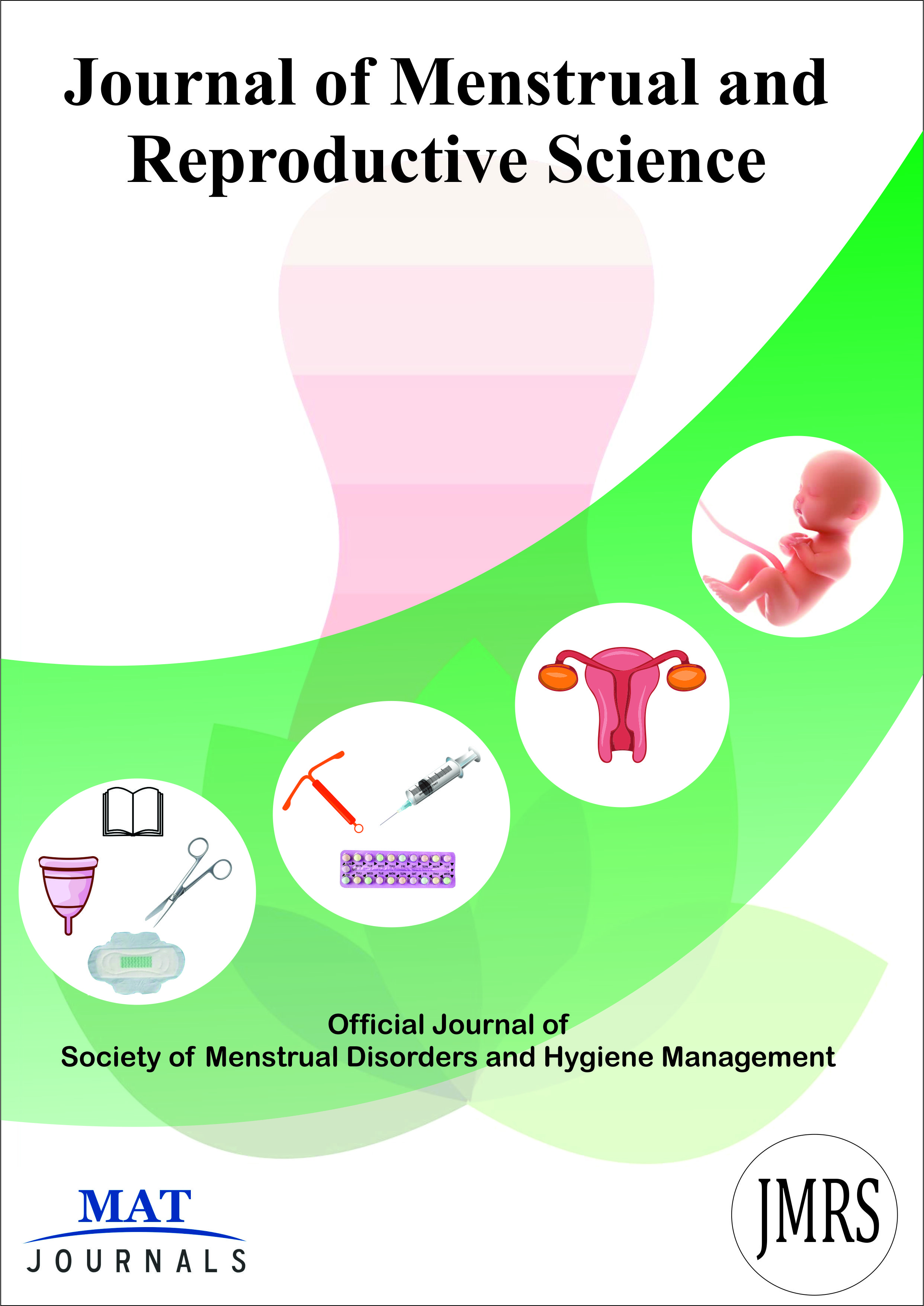 Journal of Menstrual and Reproductive Science
Brief about Society:
Society of Menstrual disorders and Hygiene Management was born out of a dream to serve mankind through serving womankind. At SDMHM, we strongly believe that small steps ultimately culminate into revolutions. Yes, Revolutions that change the perspectives, revolutions that transform and revolutions that inspire. We are a team of dedicated doctors and health care practitioners with a common goal of empowering humanity. We see India as the future of the globe, and Indian women as the master crafters of power. Anything that holds women back should be taken care of like, in our society, myths and notions around menstruation.
Objectives of the society:
Menstruation is a phenomenon dating back to the origin of first woman. Being a natural and biological process, it is still looked down as "impurity" by the majority of the segments of Indian society. 113 million adolescent girls in India are still not very confident or open about discussing it, thus nurturing the notions and taboos associated with menstruation. It is the duty of like-minded people like the founders of this society, to impart education, body literacy associated with menstrual hygiene and certain specific conditions like PMDD, menstrual irregularities etc. to all the age groups of the female experiencing menstrual cycle.
AIMS:
To promote sense of fellowship amongst the members of the society, to work for social cause.
To disseminate correct knowledge regarding menstrual hygiene and other conditions like PMDD, menstrual disorders, PCOS, nutrition and contraception in all the segments of the women experiencing menstrual cycle.
To promote safer, cleaner and sustainable menstrual sanitation practices in the society.
To reach the under privileged and remote sections of the society.
To promote research, and engage and update with the latest advances in the field of menstrual hygiene and associated disorders.
To conduct seminars, CMEs, workshops on a regular basis, with an aim to educate others.
To associate/ collaborate with other organisations and group of people, who are also working with a similar objective.
To open a 24x7 helpline for solving the queries associated with menstruation.
To emphasis about access to clean water, hygiene and sanitation, especially in schools.
security and control
To engage in adolescent health programs, create awareness about sexual, emotional and physical abuse.
Journal of Menstrual and Reproductive Science
The scientific journal of the society is a quarterly published, peer reviewed, indexed journal and scientific communications in the form of Original research/ Case series/ Case reports/ Letters to the editors/ Short communications/ Articles/ Workshops/ Conferences papers.
Focus and Scope
Obstetrics and Gynaecology
Endocrinology
Menstrual Health and Sanitation
Menstrual Disorders
Fetal Medicine
Gynaecologic Oncology
Gynaecologic Cancer Prevention
Reproductive Sciences